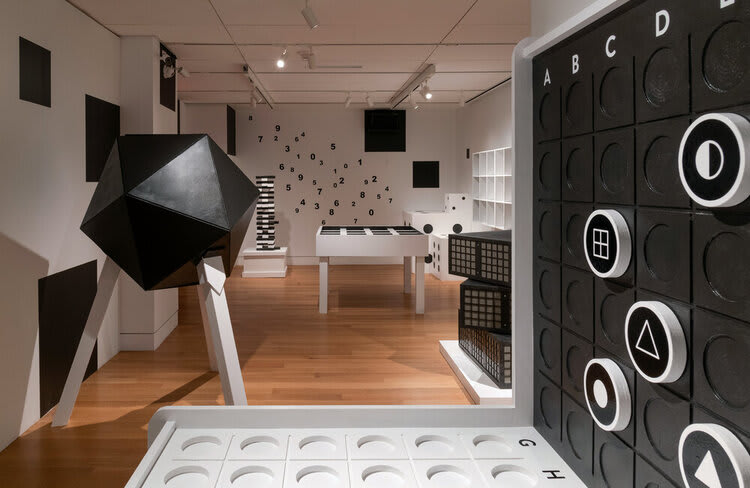 The Privilege of Escape (2019) was an interactive, escape-room-inspired public art project. Escape rooms are live-action games where small groups of players work together to find clues and complete tactile logic puzzles in order to solve their way out of a room before time runs out.
Upon arrival, attendees found themselves cast as test subjects in a research study. After checking in, they were given lanyards marked "A" or "B" and directed into separate rooms. During the experiment, both groups raced against the clock to solve a series of self-directed exercises within 45 minutes. Afterward, they regrouped for a comparative performance analysis where they found out that they had the same tasks, but one group was given a game-changing limitation. Participants were asked to share their respective observations and feelings, creating a live, one-to-one comparison of struggling with structural disadvantage vs. performing to your full potential with the privilege of normal conditions.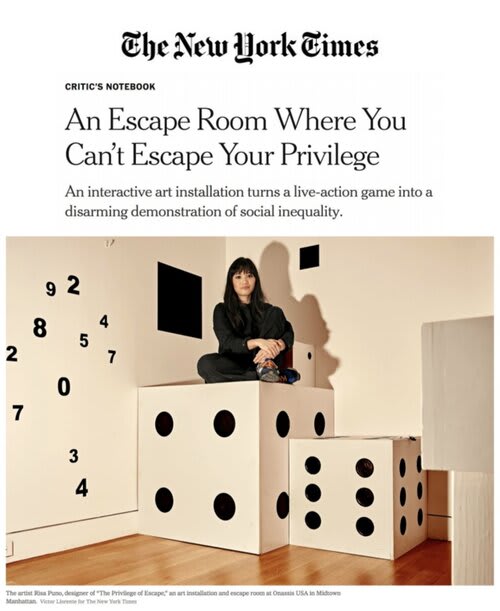 By distilling the mechanics of social inequity and repackaging them in a disarmingly playful environment, The Privilege of Escape transformed social privilege from an abstract concept into a tangible, emotional experience. The project acts as an experiential metaphor that ends by posing the question: "if people discover the game is unfair, will they work together to change it?"
This temporary public art installation was produced by
Creative Time
for its inaugural Emerging Artist Open Call. The project was hosted by Onassis USA from July 18 - Aug 11, with two extensions from Aug 13 - 18 and Sept 12 - 29 in 2019.
---
Artist Statement: I am interested in how interactivity and play can help us examine and understand how we relate to one another. I package ideas in disarmingly fun experiences because they allow people to let down their boundaries and freely connect with each other. By expressing my ideas through recognizable formats, I hope to create an unexpected point of access that encourages many levels of engagement.
I believe that games have the power to operate as simple metaphors for social interactions. They give people the space and safety to test their limits with new challenges, allowing them to tap into feelings of nostalgia, desire, competition, comfort, or even frustration. I am fascinated by what happens in these small moments of intersection and struggle, and how we define (and redefine) who we are in relation to the people around us.