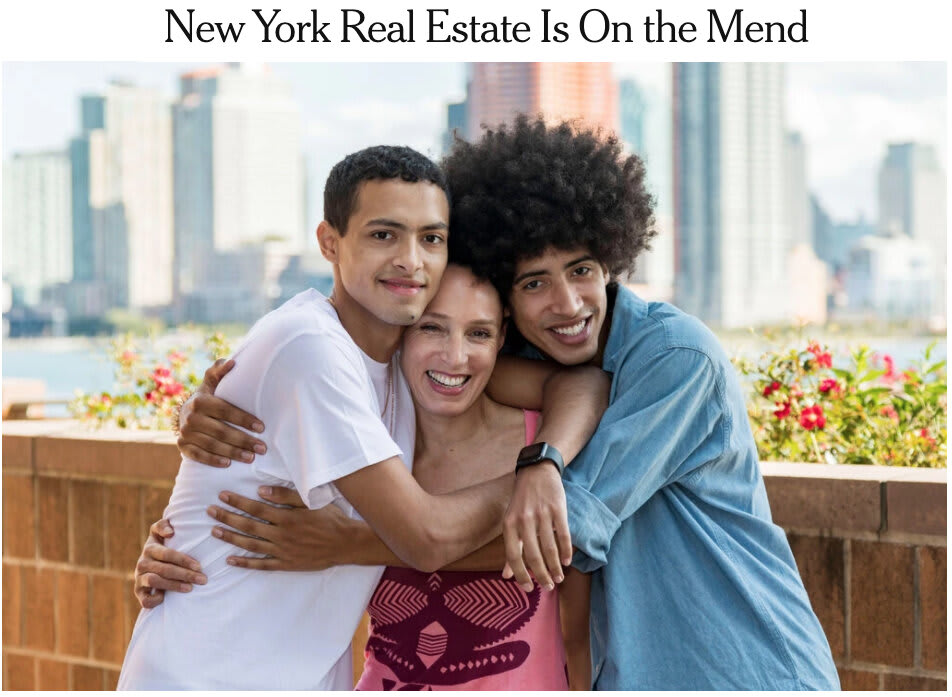 Alex Domond, center, with her sons Olivier and Noah. Ms. Domond leased a two-bedroom apartment overlooking the East River for 16 percent below the advertised price. Credit...Katherine Marks for The New York Times
The recovery is tenuous, but renters are returning, buyers are getting deals, and those who stayed are finding a measure of vindication.
Oct. 9, 2020
The suburbs have had their moment.
New Yorkers who left at the peak of the pandemic are starting to come back, lured by a range of discounts and a sense, albeit tenuous, that the city is on the mend.
The city is far from over Covid-19, but residents are returning to find deals on bigger and better apartments for less, especially in Manhattan's crowded rental market. Buyers are moving to Brooklyn and Queens, to take advantage of near-record-low mortgage rates and relatively lower prices. Newcomers are arriving with job offers, even as remote work and high unemployment disrupt their industries. And for those who never left, there is a measure of vindication that they — not the investors or pied-à-terre owners who for years have spurred prices — are now driving the real estate market.
At the same time, a spike in new sales activity in several suburbs surrounding New York seems to be slowing, as pent-up demand wanes, said Jonathan J. Miller, the president of the appraisal firm Miller Samuel.
Bidding wars arrived in some suburbs in late spring, as coronavirus cases in the city climbed and in-person showings were restricted. But by July, sales in several suburbs, including Westchester and parts of Long Island, appeared to peak. Sales there remain higher than the same time last year, but it's likely that many of those buyers were planning to leave the city eventually, and the pandemic simply accelerated their plans, Mr. Miller said.