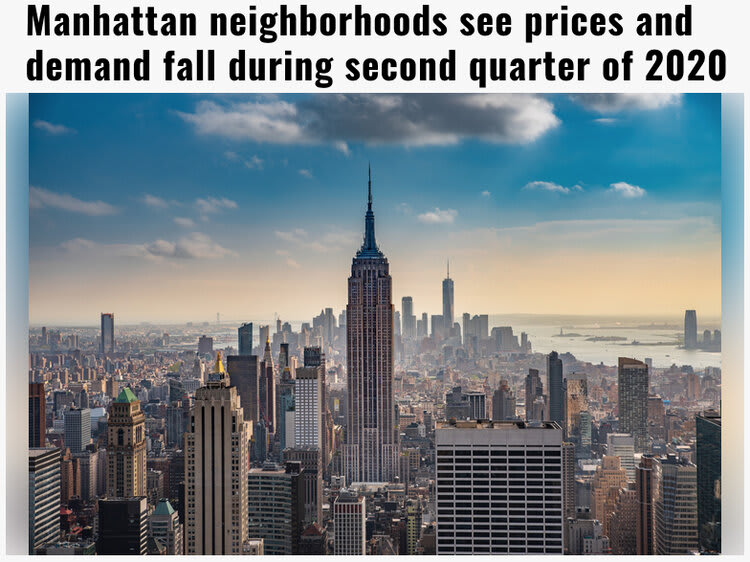 Photo by Getty Images
July 22, 2020
A new report found that rent prices saw a steady decline in Manhattan over the last three months.
RentHop recently released their rental report for the
second quarter of 2020
. According to their findings, the median rent for a one-bedroom apartment in Manhattan fell 5% year-over-year. Some neighborhoods that saw the biggest drops in price were the Flatiron District, which dropped 10% year-over-year to $4,293; Lincoln Square, which saw a 9.2% drop to $3,812; and Bowery, which dropped 9.1% to $3,000.
RentHop attributes the drop in price to the lack of demand. Certain neighborhoods saw steep declines in year-over-year demand, such as Tribeca and Chelsea (both of which saw a 67% drop in demand) and Murray Hill (-72%).
As a result, renters started to venture out into the outer boroughs, particularly in Brooklyn in Queens, even though both boroughs had an 8% dip in terms of lead volume. Some neighborhoods, however, experienced growing demand, including Forest Hills (up 39.6%), Crown Heights (26.1%), and Astoria (10.5%).