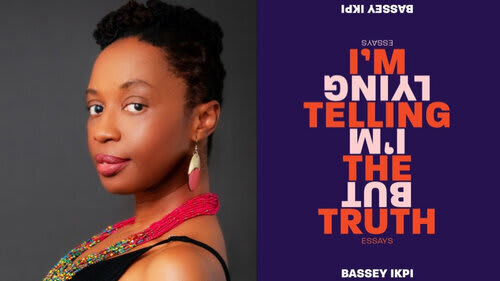 "I'm Telling the Truth, but I'm Lying: Essays" by Bassey Ikpi.
A deeply personal collection of essays exploring Nigerian-American author Bassey Ikpi's experiences navigating Bipolar II and anxiety throughout the course of her life.
Bassey Ikpi was born in Nigeria in 1976. Four years later, she and her mother joined her father in Stillwater, Oklahoma —a move that would be anxiety ridden for any child, but especially for Bassey. Her early years in America would come to be defined by tension: an assimilation further complicated by bipolar II and anxiety that would go undiagnosed for decades.