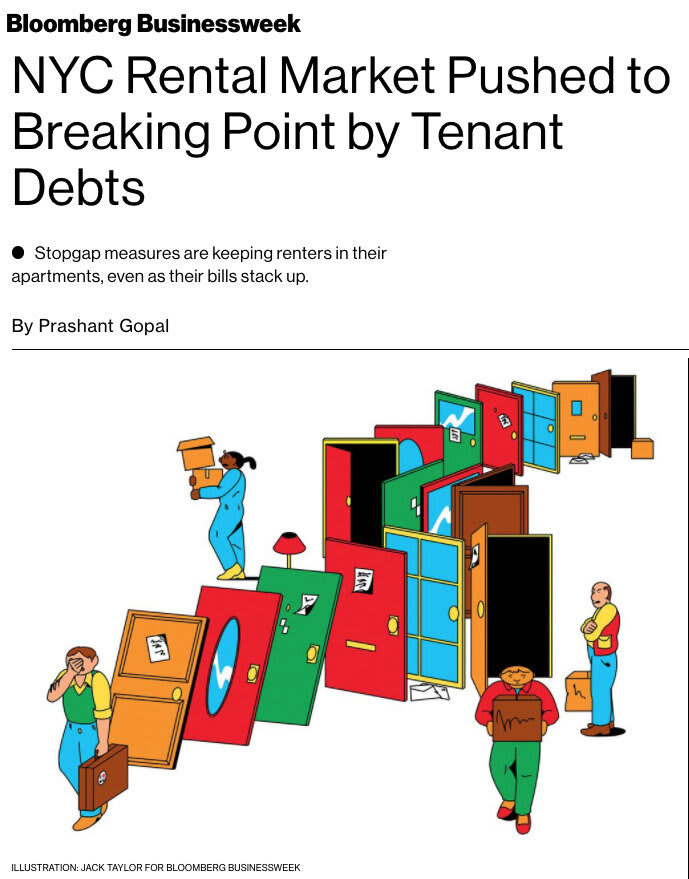 Bloomberg Businessweek
NYC Rental Market Pushed to Breaking Point by Tenant Debts
Stopgap measures are keeping renters in their apartments, even as their bills stack up.
Covid-19 is pushing New York City's affordable housing crisis to a breaking point.
Look at 25-year-old Jessica Lee and her husband, who needed four roommates to afford their $4,000-a-month four-bedroom apartment in Brooklyn's hip Bedford-Stuyvesant neighborhood, a relative bargain in the Big Apple. Now her husband and everyone else in the house have all lost their restaurant jobs and she's the only one still working—at a company making hand sanitizer. The landlord is threatening legal action to collect the $20,000 in back rent. "Nobody is hiring in the food industry," she says. "I'm on the hook, because I am the only employed person on the lease."
Read the full article,
here
.