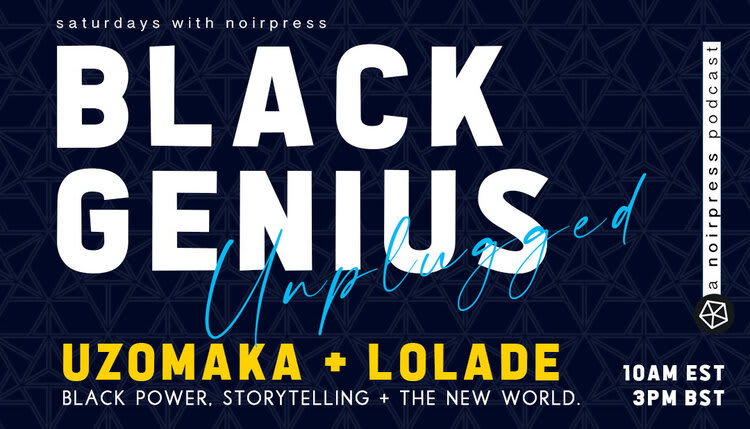 Black Genius
is the first podcast curating the voices of the world's future Black leaders. We highlight the visionaries, dreamers and world-makers mobilizing Africans and the global Black Diaspora to create the future we want, from the dreams of our Ancestors and our future generations.
We help these heart-led, high-integrity, compassionate geniuses tell their stories in a way that inspires, connects and instructs our audiences.
Listen on
Apple Podcasts
and join the conversation live every Second Saturday at 10am EST.
---
noirpress: We're building a movement. Deliver the New World with us.
Where do you go to find out who the leading Black change-makers are and how they're shifting culture, policy and lives from Rio to Oakland to Brooklyn, Goma and Tokyo? Nowhere? We got you.
Where do you go when you need a rigorously researched, well-balanced yet accessible Black perspective on current affairs? Nowhere? noirpress is changing that.
We're committed to creating the future we want through aspirational, curated, premium quality content. For now, you can watch and listen to our
Black Genius
podcast, where you get to connect deeply with the Black Intelligentsia, those pushing the world forward from a deep sense of purpose. Hear from the
woman
who helped pioneer broadband and XM radio, Obama's Domestic Policy
Lead
, behind the scenes
personal photographer
to Beyonce, Jay Z and all your faves.